Collaboration is the Key to Successful Support.
Wenda Bradley, Executive Director, FASSY.
Who We Are
The Fetal Alcohol Syndrome Society Yukon (FASSY) is a non-profit organization dedicated to fostering accepting and educated communities, where individuals with FASD have equal access to opportunities to reach their full potential. If you would like to learn more about who we are and what we do, please see About FASSY.
Our Mission Statement
To foster informed, inclusive and nurturing communities that work together to prevent FASD and to support individuals affected by FASD.
Our Vision
FASSY envisions a Yukon in which Fetal Alcohol Spectrum Disorder is prevented and where persons with FASD are fully included in Yukon society.
What is FASD?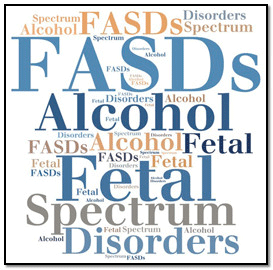 Fetal alcohol spectrum disorder (FASD) is a diagnostic term describing the constellation of effects that result from prenatal alcohol exposure. FASD describes a range of effects - physical characteristics, brain changes and health problems that can range from mild to severe. If you would like to learn more, please see What is FASD?
FASD Resources
FASSY has compiled some of the best websites, research links, FASD news and support resources available. Please see our FASD Resources page.
If you are looking for a list of FASD Diagnostic Clinics across Canada, please see our Diagnostic Clinics page.